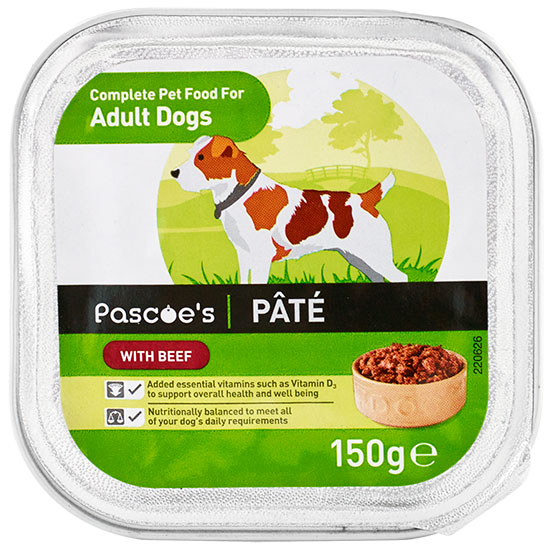 Adult dog pâté with beef
Pascoe's Complete is a complete balanced and nutritious pet food for adult dogs. Introduce it gradually by mixing it with your dog's current food and then gradually reversing the proportions over a period of 4-5 days. Feed dry, or, if your dog prefers, moisten with water, gravy or stock.
Complete pet food for adult dogs
Tip top taste
Guaranteed satisfaction
Finest quality ingredients
With chicken and vegetables
Low in fat
Fibre for easy digestion
Calcium for strong teeth and bones
Composition
Nutritional Additives
Feeding Guide
Composition
Meat and Animal Derivatives (4% Beef), Minerals.
Nutritional Additives
Feeding Guide
Alutrays for Dogs
Dry Food for Dogs
Cans for Dogs
Alutrays for Dogs
Dry Food for Dogs
Cans for Dogs